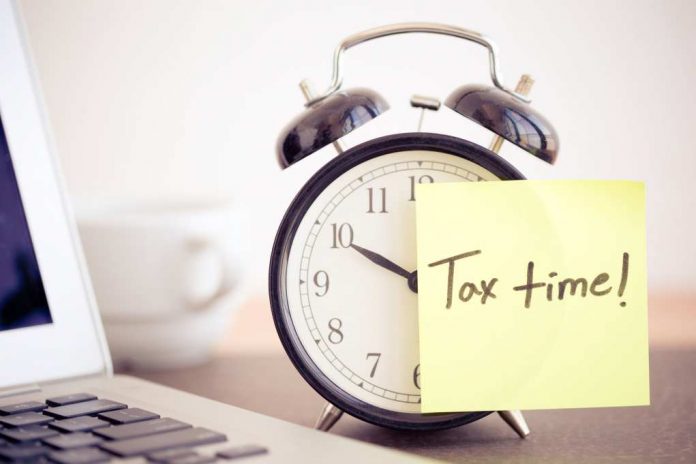 Your taxes await! Though some may dread filing their tax returns nowadays, there are only a select few companies that make the entire process simple and stress-free. There'll be no nail-biting when you see what these companies have to offer. It's not just the quality and efficiency of their services that are attractive, but also the amount of support that they give to their customers to guide them through every step of the tax filing process. We present four of the very best tax filing services that we believe will make a big difference in your financial life.
H&R Block 
Excellence is the lowest standard of customer service that H&R Block has to offer because as a company, they go the extra mile to make sure that you're happy with the entire tax filing process. When working with H&R Block, you can either use the company's user-friendly tax filing system online or you can schedule an appointment with a tax agent to discuss your tax returns in-person. With both online and in-person options, H&R Block has an attractive track record of success, offering all types of services including bookkeeping, payroll, IRS auditing, and so much more! As always, if you choose the online option to file your tax returns, you should still be able to get all the technical support that you need.
TurboTax
As with everything in business, time is always scarce, and with the need to save as much time as possible, there's also the need for a speedy tax filing service. Turbotax lives up to its name by offering tax preparation services that are not only fast, but user-friendly with cutting-edge software. There's no need for those who are not tech-savvy to stress out because you will be able to easily contact a tax agent to guide you through the entire process. You will even be able to share your screen with the tax agent while you are working, so that you can always have a well-trained professional by your side.
Costing between $80 to $200, Turbotax will get the job done for both federal and state income tax. Filing services for state income tax returns are priced at $45 for every return. Auditing services are also available, and the company offers free guidance sessions for those who need them. It is advised that any legal inquiries relating to taxes should be referred to a specialized tax attorney.
VITA & TCE 
If you make less than $56,000 a year or if you are a senior citizen, then the IRS has come to your rescue with two of the nation's finest tax filing services that are completely free of charge. Volunteer Income Tax Assistance (VITA) and Tax Counseling for the Elderly (TCE) seek to help all of those who may face challenges during the tax filing process. VITA serves America's low-income communities as well as those who have disabilities or don't speak English. Senior citizens will get to enjoy the TCE program, which will help address all their concerns about retirement and pensions. Call 800-906-9887 or locate an office near you by clicking here.
Jackson Hewitt
You'll never regret using a tax filing company as prestigious as Jackson Hewitt. As a company that has invested a lot in its expansion, you'll be able to find a Jackson Hewitt office at pretty much any local Walmart. You can use either the online or in-person options for your tax preparation, so there's definitely flexibility in that respect. However, keep in mind that the Walmart offices are only open during tax season and remain closed throughout the entire year. Other offices do remain open and accommodate those who have strict work schedules. It is possible to schedule appointments outside of business day hours and on weekends.