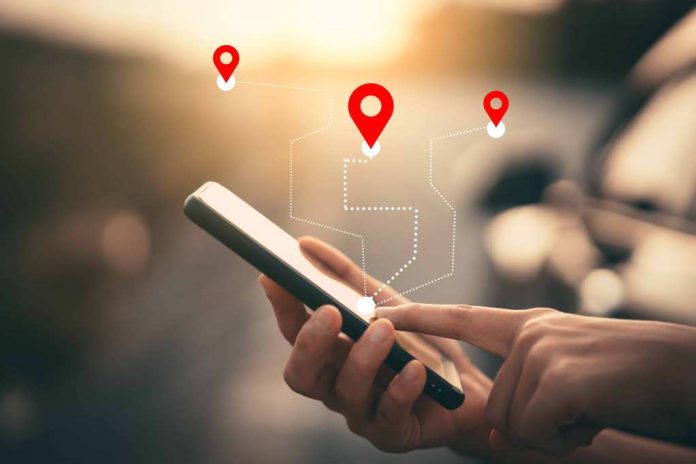 We've all used a GPS navigation system. It gets us from point A to point B, sometimes with some frustration but overall they have come pretty far. You can view your map in 3D or street view, search companies, you can see where the upcoming traffic jams are and even mark police (legal issue? Who knows, I like it though!). One thing I've noticed is that companies keep adding these features on top of a GPS, but nothing has really changed with how it actually works to match the world of today.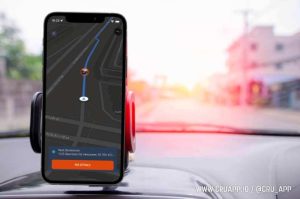 World's First Social GPS
In a world of online connections, GPS applications fall short. That's until the CRU team came to the table to reinvent things. CRU has managed to create what they call "The World's First Social GPS". Now come on, that just sounds cool! When I first heard of it, I had all the same questions you may be having right now. What does a 'Social GPS' even mean? How do you create a social media platform out of a navigation system? How could this approach be better than Google maps, Waze, Apple Maps or any of the built-in systems we use in our cars daily?

Connecting You On The Road
Well, let's go through the basics of their approach. Connecting drivers on the road has been a big focus in their development. Their biggest feature is the GPS Rally System. This is a type of map sharing, where any user at an event can see and stay connected with all other members attending that event using their GPS. Picture this scenario I know we've all been through. You're following someone on a road trip or rally. And BAM! One of you gets stuck at a red light. Now you can't see each other and the car in front needs to pull over and wait. Phone calls and text messages start to try to reconnect but, in the end, it's frustrating and can spoil the fun of a good drive.
Imagine never having to deal with this headache again. Now, not only can you see all members of your event in real time, CRU has also developed a GPS chat system to update your group of any sudden changes, in real time! Whether it be unexpected traffic, or a sudden bathroom break. You can let your CRU know right away. It's so simple I can't believe it hasn't been around for years already!
Building Your Event
A GPS rally system wouldn't be complete without a way to plan an event alongside it. But they have that covered. Planning out multiple car road trips or any event has never been easier. Set the address you're going to and waypoints along the way, get notifications of arrival and departure times to each location, AND customize your event to be public or private. Then, ensure your drive starts on time with push notifications that follow the itinerary you create inside the app. Your invited guests can RSVP and see who else is attending. It takes all the stress out of planning an event. Imagine being the organizer of a busy event and being able to see how far the caterer is from arriving, or the guests, or the bride? Wedding planners look out! 
So this all sounds great so far, but CRU has only just scratched the surface. Not only can you use a GPS to chat and stay connected. You can also create your own social profile for yourself to connect more with your community. Explore pages, find friends with similar interests in your area that you may have never had the chance to meet before!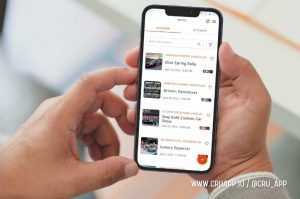 CRU's Future
CRU has no plans of sitting back once they launch. They have some big features planned for release in the near future. Including being able to see other CRU users on the road directly on your GPS. Think about this. You just pass a car you love. You'll be able to see that profile move along your map in real-time! Soon you'll be able to follow their profile by clicking on their icon, send them a message or even the picture you just snapped of their car. Don't worry, CRU will have plenty of privacy features too.

Traffic Chats
This next feature I absolutely love. CRU says they will also be developing some innovative traffic features like Traffic Chats and pinned notifications. If you get stuck in traffic you will no longer need to Google what's going on or wait for the next radio update. The people ahead can post what they see, and other users can help give alternative route suggestions. The main mission of this company is to connect people both online and in person. I personally love what they are creating and can't wait to see more.
Request Early Access
Overall, we love what CRU is innovating. They are going to be the next big tech out there. Make sure to follow their Instagram at @cru_app and drop them a message if you want access. When they launch it will be a private referral/invite only platform. So don't miss out and get your access granted before the official release! Once you're in, there is no limit to how many people you can invite either. Get the code, get the app, invite your CRU and get on the road!
UPDATE AUG 8TH, 2022: You can now also click this link to go directly to their sign-up page to request early access! They are launching to their exclusive pre-launch list this September. I have my spot reserved!