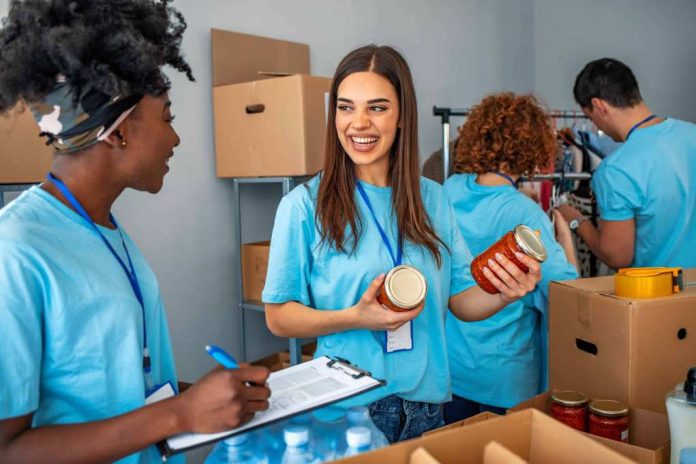 There are a lot of American households that might, one day, find themselves in need of extra help. Typically, many households look for assistance from state governments. Other times, households look for help from the Federal Government. There are a lot of people who need assistance, but they might not be eligible for these assistance options. If that sounds familiar, then you can probably find help elsewhere. Fortunately, you can find help from non profit organizations that are willing to lend a hand. You might be surprised how many nonprofit organizations there are that can help you. This article will tell you about different non profit organizations that can improve your financial situation.
It might not be a great situation for you, but you will get through this. You do not have to go through this alone. But, you will need to put time and effort into your research to find the right non-profit organization to help you.
What Organizations Can Provide Assistance?
There are different non-profit organizations that can provide assistance for you and your family. Typically you will find non-profit organizations that are geared towards helping low-income individuals and families that are financially struggling. There are non-profit organizations that are willing to help you in almost every aspect of your life. But, you need to do your research and figure out which organization will you're your situation. These non-profit organizations include the following:
United Way Worldwide
United Way Worldwide is a non-profit organization that provides assistance to countries on a global scale. But, they also help low-income families and individuals across the United States. This non-profit organization aims to design community-based and community-led resolutions to national issues. United Way Worldwide offers assistance on education, financial security, healthcare, etc.  You will be able to get a lot of help from United Way in three different aspects of your life: education, finances, and healthcare coverage. These are the primary components that United Way highlights on providing assistance for households and individuals. Additionally, you can find assistance for senior and elder care with United Way.
Feeding America
There are many American households that are struggling to buy food that they need. Sometimes, the cost of buying food can be hard to handle for households across the United States. One of the main issues that Americans need help in is food and basic needs. In this context, Feeding American can provide support to local food banks through the provision of food, money, and many more! Feeding America offers support to local food banks, as a way to ensure that food banks can offer help to struggling families. If you are having trouble affording food, then you can find help with Feeding America.
Salvation Army
The Salvation Army is a popular non-profit organization that can provide assistance in several ways! Many people think of the Salvation Army as a thrift store. But, they actually offer assistance through homeless shelters, food pantries, education of life skills, veteran services, and more! Additionally, you will find assistance through rehabilitation, job training programs, and other services that can help you out. The Salvation Army assesses the needs of each community they serve and build local programs to provide immediate relief for struggling Americans. Finally, the programs are distributed to local communities to help those who are struggling with self-sufficiency and independence.
Catholic Charities USA
Catholic Charities USA was established 100 years ago! The founders of this non-profit organization thought that it was best to use church resources to help people that are in need. This is why the aim of Catholic Charities USA is to offer assistance to struggling American households, advocate for social justice, and call anyone who wants to help to participate in their mission. They aim to put church efforts to good use and do their best to create a community that does not struggle with poverty.
Samaritan's Purse
Samaritan's Purse is a nondenominational evangelical Christian non-profit organization that aims on providing assistance to people who are suffering from diseases, poverty, and more. This non-profit organization is inspired to spread goodwill for communities from Christian literature.  Samaritan's Purse focuses on how followers of the Christian religion should provide relief for those who are struggling and suffering. This non-profit organization provides help for people all over the world. But, they also offer their services to help people across the United States too!
The HealthWell Foundation
The HealthWell Foundation's mission is "to reduce financial barriers to care for underinsured patients with chronic or life-altering diseases." This non-profit organization offers financial relief to help struggling families with medical costs. This could include: coinsurance, copays for prescription drugs, health insurance premiums, deductibles, pediatric treatment expenses, and travel expenses. If you want to apply for assistance, then you can visit their website and figure out if you qualify based on your medical condition. On the other hand, if you want to donate, then you can through their donation page. But, you can always consider looking for medical cost assistance from the HealthWell Foundation.
Habitat for Humanity
Habitat for Humanity operates in different communities across the United States. This non-profit organization works on growing strength, stability, and self-sufficiency in partnership with families. They work in all 50 states, along with the District of Columbia and Puerto Rico. You will find that Habitat for Humanity works at the local level. Each Habitat for Humanity coordinates its own construction site and chooses local homebuyer applicants. There are many Habitat for Humanity centers that work with local ReStore home improvement stores. If you need help with housing, then you should consider Habitat for Humanity.
American Red Cross
The main purpose of the American Red Cross is to meet the needs of individuals, households, and communities that were negatively influenced from a natural disaster. This non-profit organization offers different forms of assistance for different natural disasters. These natural disasters include:
Flood Relief
Earthquake Relief
Winter Storm Relief
Tornado Relief
Home Fire Relief
Hurricane Relief
Wildfire Relief
If you faced any damages from a natural disaster, then you can always look to the American Red Cross for assistance. They can help you get back on your feet.
What You Can Do for Support

If you need help paying for healthcare, food, education for your kids, then you can always review through these non-profit organizations. But, if you are lucky enough to not suffer from any of these components, then you should think about doing your part and giving back to your community. These non-profit organizations aim to help families and individuals that need immediate relief or do not have adequate access to assistance.
If you can give back to your community, then you do not need to specifically donate funds. You can volunteer your time and donate your efforts with these non-profit organizations. If you are not able to make financial donations and you do not have time, then you can donate other things too! Also, you can donate food, books, clothes, and anything you might not need for a good cause. If you are able to help put every once in a while, then it will do a world of good for your community.
Conclusion
There are many families and individuals in America that solely depend on federal assistance options. This could include food stamps, unemployment benefits, utility bill assistance, and more! But, what happens if you need help, but you are not eligible for assistance programs? If that is the case, then you will need to find help in other places. You can look for different assistance options through non-profit organizations and find out what can help your current financial situation. Luckily, you can find assistance from non-profit organizations in different aspects of your life.
If you need help for healthcare coverage or educational assistance, then you will most likely find a non-profit organization that is willing to help you out! But, you need to make sure that you do your research and find out which non-profit organization can benefit you and your family the most. If you are unsure, then you can look through the success stories of other recipients and see what they have to say.
In Addition
This article compiled a list of the most supportive non-profit organizations you can find in America. Most of these organizations do not need you to meet eligibility requirements. But, you might find a few that ask you to meet eligibility requirements to qualify. Additionally, you should not look at these assistance options as permanent assistance to your current situation. These options are temporary options that can help you get out of a tight financial spot. If you need help with immediate relief, then you should look towards these non-profit organizations for help.
Additionally, you should consider giving back to the community when you get back on your feet. There are many ways that you can give back. If you find yourself in a reasonable financial situation, then you should do your part and give back to those in need.