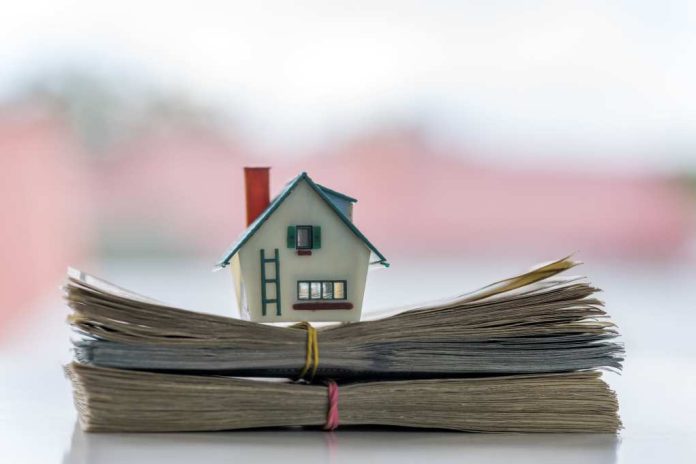 You look for a house… you find a good catch… but the rent charge is so high, then you leave and start over. How many times has this scenario happened to you?
Well, your budget should not limit your choices. This is why we are going to show you how to get proper housing assistance. Believing in everyone's right to have decent accommodation, the state governments and the federal government provide so many effective programs to help people live in better conditions.
You can benefit from these program features if you are looking for:
A house to live in, in case you do not have one.
A place to stay after being involuntarily displaced.
Reducing the rental cost to less than 50% of your income (for low-income earners).
Moving from the unsafe areas to a place of your choice.
In this article we are presenting all the details you need, including what programs are available, how each one works, do you qualify for them or not, how to apply, and more.
HUD Housing Assistance Programs
The U.S. Department of Housing and Development launches several initiatives to support low-income families and individuals and help them live in suitable houses.
Housing assistance programs include:
Emergency Rental Assistance Program
Public Housing Program
Section 8 housing choice voucher program
Homelessness Assistance Programs
Section 811 Supportive Housing for Persons with Disabilities Program
Section 202 Supportive Housing for The Elderly Program
This is not everything, but for now, let's have a deeper look at the top 3, which are currently the most popular programs:
Emergency Rental Assistance (ERA) Program 
While the U.S. economy is recovering from the devastating impact of the Coronavirus, lots of families are facing the risk of eviction from their homes if they fail to pay the rent.
To stop this from happening and to make sure the landlords are getting paid regularly without any problems, the Emergency Rental Assistance (ERA) program was rendered by the federal government.
What Does ERA Cover?
Local programs can use the federal Emergency Rental Assistance Program to cover rent, utilities, and home energy costs, including electricity, gas, fuel oil, water and sewer, and trash removal.
Utilities and home energy costs are included in your rent if your landlord regularly pays for them. Under certain circumstances, the program will contact your landlord or utility provider directly and request that they accept emergency rental assistance to help you pay what you owe.
If they refuse, or if they do not respond within seven days, you will receive the funds to pay the landlord or the utility yourself. In other scenarios, your local program may send you the money without first contacting your landlord or utility provider. In either case, you must use those funds to pay off your debts.
Find Out if You are Eligible
To qualify for this program, you have to:
Make sure you already have an agreement to pay rent for your dwelling unit which can be an apartment, a house, a mobile home, or any other place.
Have at least one family member that meets one of the following terms:
– Qualified for unemployment.
– Lost their livelihood.
– Is deep in debt.
– Having other financial troubles.
– Is on the verge of being homeless or would have difficulty obtaining a secure home.
The last box to check is your income. It has to be below a certain amount, depending on where you live.
How to Apply?
Simply, through your local ERA program, each one sets its own procedures to meet the demands of its community. In some places, for example, you can apply for rental assistance on your own. Landlords in other locations have to submit an application first. If you are not sure where to go, check this!
Public Housing Program
The Public Housing Program aims to serve low-income families, the elderly, and people with disabilities by providing adequate and secured rental housing for them. Thousands of local housing agencies (HAs) manage the program units inhabited by almost a million households.
Who is Eligible for the Public Housing Program?
The local PHA takes into account 3 main factors to determine your eligibility:
Your annual gross income.
Whether you qualify as a person with disabilities, an elderly, or as a family.
Your U.S. citizenship or immigration status.
If you pass these 3, the PHA will need to check your references to verify your family's reliability. Some applications might get rejected if the applicant was expected to have unacceptable behavior or practices that may have a negative impact on other inhabitants or the environment of the project.
Since the program was basically established for low-income people, the HUD developed an online documentation to help people find out if they qualify for the income limits which vary from one state to another.
Applying for This Program
The application process begins when you contact your local Housing Agency (HA) and provide a written application with the following info:
Name, gender, and date of birth of each person who would be living in the unit, alongside with their relationship to the family head.
Present address and telephone number.
Family features or conditions (for example, living in inadequate housing) that might qualify the family for tenant selection preferences.
Names and addresses of your current and previous renters for contacting to check on your family's suitability as tenants.
The source of your family's income, and an estimated volume for their expected income in the next twelve months.
Details about official entities (e.g., employers, banks).
Other than this application you are required to produce some additional documentation that the PHA representative will request. The last step would be to sign a form for the purpose of giving the PHA permission to share relevant information.
Once your application is accepted, you will be offered a house or an apartment, if you like it, you will sign a lease with your HA. That contract will be clarifying your responsibilities as a tenant and the HA's responsibilities as a landlord.
How Does Rent Get Determined?
In the Public Housing Program, rent is referred to as the Total Tenant Payment (TTP). It would be calculated according to your family's estimated total annual income excluding any deductions.
Actually, there are some allowances that might be excluded from the annual income by the PHA representative, depending on your application. Those allowances include $480 for each dependent; $400 for elderly families, or persons with disabilities; and some medical deductions for households headed by an elderly person or a person with disabilities as stated on the official HUD website.
How Long Can I Stay in Public Housing?
In general, you can stay in public housing as long as you follow the terms of your lease. Yet, bear in mind that during the re-examination carried out by the PHA every 12 months, they might reconsider your stay if your family's income is sufficient to afford housing in the private market.
Section 8, a.k.a. The Housing Choice Voucher (HCV) program is the major housing assistance program of the federal government. What distinguishes this program from Public Housing is that you decide where to live! You do not need to live in public housing units. It is now your turn to find a suitable apartment or house for rent (or, in some cases, for sale).
How It Works
Local public housing agencies (PHAs) administer the program with the funds received from the HUD. This means that your PHA will cover most of your rental costs. On your behalf, the PHA will be paying the housing assistance directly to the landlord.
Subsequently, you will pay the difference between the real rent charged by the renter and the amount subsidized by the program, which is only 30% of your household total income, or at least 50 dollars for rent and utilities costs, whichever is higher. When searching for a unit, some conditions must be observed:
The owner of the unit agrees to rent it under the section 8 program.
The unit meets the minimum standards of safety and health determined by the PHA.
Am I eligible for the Housing Choice Voucher program?
This program can help eligible low-income individuals. The PHA decides if you are eligible or not by checking:
The annual gross income and assets: in general, your family's gross income should be lower than 50% of the average income in the county or metropolitan area where you intend to live, as it varies by location.
Your chances to get a voucher is 75% higher if your income does not exceed 30% of the median income in your area.
Family composition: the family size limits differ from one area to another. Check out this sheet for more details.
Your citizenship or immigration status: Only US citizens and certain categories of non-citizens with valid immigration status are eligible.
Your reputation: Your record must be free of violent and drug-related activities. If your record has evictions and other bad practices, you will likely not be able to qualify for at least 3 years since the last incident.
Applying for the Section 8 Housing Assistance Program
If you think you are eligible and would like to apply for this program, all you have to do is to contact your local PHA. You can find it here! Over the course of the application process, the PHA collects necessary info about your family composition, income, and assets. Some other parties like your bank, employer and local agencies collaborate with the local PHA to verify your eligibility for the subsidy.
Unless the PHA can assist you immediately, your name will be added to a waiting list once you have been approved to be eligible. A PHA may prioritize applicants according to their conditions and the available resources in the area. Therefore some people get assistance before the others. The common cases where people get the vouchers sooner are:
Very low-income families and individuals living on the streets.
Families or individuals dealing with involuntarily displacement.
Low-income families living in substandard houses.
Families that are paying more than 50% of their income for rent.
A Remarkable Feature
So now you have the voucher but you need to move to another house for any legit reason (e.g., change of your job location).
What happens in that case?
You can still keep the voucher! That's because this program can give families the flexibility to move without losing housing assistance. Before you move, just make sure to notify the PHA ahead of time, and terminate the present lease within the lease clauses. In case of moving to a different area, you should consult with the PHA that currently administers your voucher to verify the procedures for moving. Then find an acceptable alternate housing that complies with the terms and conditions determined by the local PHA).
Conclusion
In conclusion, there are a variety of housing assistance options available that may be able to help. You deserve to live in an appropriate house no matter how much you earn. The U.S. government provides several housing assistance programs to support you in so many ways, so find out which program is better for your situation.