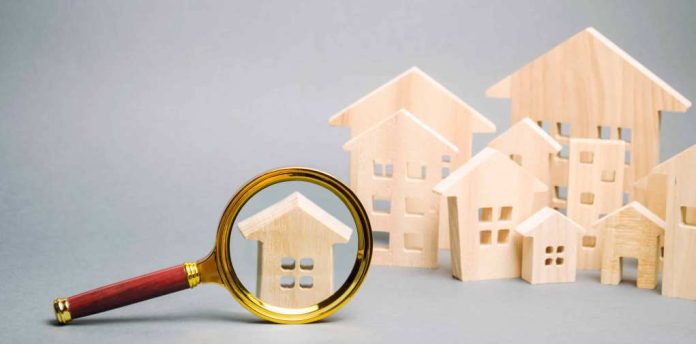 There are many services available from the HUD (United States Department of Housing and Urban Development) that can make it easier to find low-cost housing. The "HUD Home Store" is a useful resource they offer. It is a website where you can find information about housing programs offered by the government.
Different Property Types Available on the HUD Home Store
Surprisingly, there are plenty of options for homebuyers to consider when they look on the HUD Home Store. On this website, users can see:
HUD-Listed Foreclosures
Dollar Home Program Listings
Good Neighbor Next Door (GNND) Properties
This website serves as a catalog of available HUD REO single-family homes. The acronym REO means "real estate owned." Users can use the site's search function to find available HUD homes. The website can be useful not only for potential homebuyers, but also for state and local governments. Even real estate agencies and brokers! It helps them check available property listings.
In fact, this website has more than just listings to offer. Registered agencies and real estate brokers can place bids on behalf of their customers to purchase one of the properties featured on the site. Moreover, through this site, homebuyers can get valuable information and guidance to help them through the home-buying process.
In general, properties go through an evaluation before being listed on the website. The purpose of this evaluation is to determine whether the property can be sold exclusively through authorized non-profit organizations or local governments. You can expect to find these properties in designated revitalization areas.
In case the property is not eligible for any special programs like $1 Homes or GNND Homes, there will be a priority system for homebuyers. Potential buyers who intend to use the property as their primary residence will be the top priority. Any properties that haven't been sold by the end of a specific timeframe will be available to any potential buyer.
HUD-Listed Foreclosures
There may be more housing options, but this one steals the show on the site. These residences range in size from one to four units and are available as a result of foreclosure. This type of foreclosed property has a unique condition, as they have to be covered by an FHA loan. An FHA loan is a special type of loan that people can get from The Federal Housing Administration (FHA), which is a division of the HUD. If a mortgage is insured by the FHA and defaults, HUD will take the title of the property. Later, they sell it to recoup any losses.
How Do People Purchase These Houses?
You can submit an offer to purchase the property listed on the site through any real estate broker who is approved by HUD. Because of staffing shortages, HUD has difficulty providing assistance in other areas of the home-buying process that brokers usually take care of. Which is why working with a broker can be essential!
There is some paperwork that a real estate broker must complete if they want to start selling these properties through HUD. After everything is signed and sealed, it must be submitted to the local HUD Homeownership Center. Once this is complete, HUD will provide the broker with an NAID (which is an address identification number) and a name. That way, real estate brokers can promote HUD properties and make offers on them.
What Condition Are These Properties in?
Properties listed as a consequence of foreclosure are being offered "as-is." So, HUD won't pay for fixing up the place if something happens to it. This means that the new homeowner will have to pay for any necessary maintenance and renovations.
Dollar Home Program Listings
Thanks to HUD, local governments get a chance to buy properties for only $1! These properties have special conditions because they have to be in foreclosure. Not only that, but the house's value must not exceed $25,000, and it has to be on the market for more than 6 months. When local governments get these homes, they usually make the necessary repairs. Then they offer these homes to those who qualify for housing assistance. These assistance opportunities are available for eligible people thanks to the collaboration between local governments and local homeownership non-profits. The governments could also decide to take part in local programs that help resell these homes to eligible people.
Good Neighbor Next Door (GNND) Properties
The goal of the HUD GNND program is to provide assistance with housing costs for people in certain occupations. Eligibility standards for this program vary by field of work. The following occupations are eligible for GNND:
Emergency Medical Technicians (EMTs)
Firefighters
Teachers (from pre-k to12th-grade)
Law Enforcement Officers
A half off discount on the listing price is available through this program on qualifying properties for eligible people. The buyer has to live in the house as their main home for at least 36 months. Furthermore, the properties must be located in revitalization areas.
The HUD Home Store is where you can look for available properties under this program, but you should know that there are only a few of them. Since these homes are only available for sale for 7 days, listings will change weekly. If you come across a good GNND property, you need to submit your interest in it according to the rules laid out. What if multiple people submit interest in the same property? In this situation, the recipient of the property will be determined by a lottery.
The buyer of such a property will also be required to sign a second mortgage as well as a note for the discount amount. No interest or payments will be due as long as the buyer completes the other requirements, such as staying in the property for a specific amount of time.
Who Can Participate in This Program?
Like we said earlier, participation in this program is only for people holding the following positions:
Firefighters or Emergency Medical Technicians (EMTs)
Law Enforcement Officers
Teachers
Firefighters or Emergency Medical Technicians (EMTs)
Firefighters and emergency medical technicians can be eligible for this opportunity only if they:
Hold a full-time position with a fire department or EMS unit.
Offer their services to the neighborhood surrounding the home they want to purchase.
Law Enforcement Officers
Law enforcement officers can be eligible for this opportunity only if they:
Be a full-time employee of the federal government, a state, a municipality, or an Indian Tribal government's law enforcement agency.
Have sworn to uphold the law and arrest those who break it.
Offer their services to the neighborhood surrounding the home they want to purchase.
Teachers
Teachers can be eligible for this opportunity only if they:
Hold a full-time teaching position in a pre-K–12 institution (private or public) recognized by the state.
Offer their services to the neighborhood surrounding the home they want to purchase.
Overall
The HUD Home Store is a good place to start looking for a house to buy. The following listings can be found on the website:
HUD-Listed Foreclosures
Dollar Home Program Listings
Good Neighbor Next Door (GNND) Properties
You might find what you need on this website if you take the time to explore your options. Don't rule out this resource just yet!