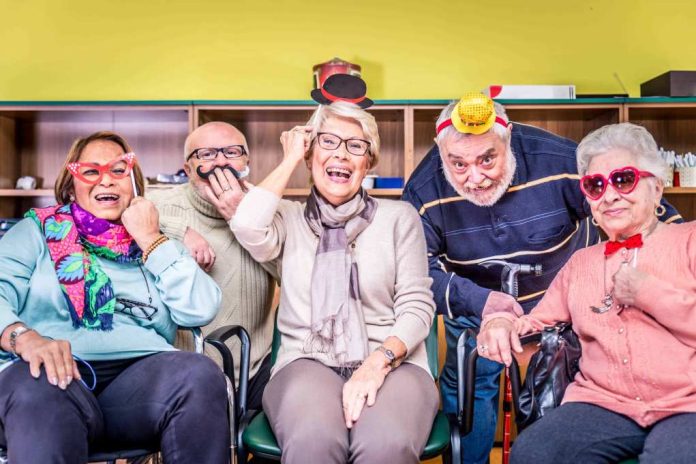 Watching your loved ones get older can be tough. It can be even more tough when you see that they need assistance in order to live their lives to the fullest. That is where assisted living options should become a consideration. However, what options are out there? What is the best path for certain people? Understanding these questions when it comes to different assisted living options can make a world of difference.
Understanding Assisted Living Facilities
For those considering an assisted living facility, it's important to understand the differences between this type of senior care and other forms of elderly care that require 24/7 medical attention. Assisted living facilities provide a balance between independence and assistance with daily activities for older individuals who don't require round-the-clock medical attention.
Differentiating Between Assisted Living and Nursing Homes
While both assisted living and nursing homes cater to the needs of seniors, their services vary significantly. In contrast to nursing homes that provide round-the-clock medical attention, assisted living facilities focus on assisting residents with everyday tasks such as grooming, dressing and meal preparation while encouraging independence.
Services Provided in an Assisted Living Facility
In addition to personal care support, these establishments typically offer:
Meals served in a group dining area
Housekeeping services
Transportation arrangements for appointments or outings
Other various recreational activities designed to promote social interaction among residents
The goal is not just about physical well-being but also mental health by creating opportunities for socialization which can greatly benefit the resident's overall mood and outlook on life. It's crucial when looking at potential places that you consider your own or your loved one's specific needs – whether it be the level of assistance required or preferred type of recreational activity – so that the chosen place will truly feel like home. Put yourself in their shoes.
Assisted Living Facilities: A Range of Services for Seniors
Discovering the ideal facility for a family member can be an intimidating task with over 30,000 assisted living facilities in America. These facilities come in different sizes and offer varying levels of care, from basic assistance with daily activities to specialized memory care units.
Basic Healthcare Services
The primary goal of assisted living facilities is to help seniors maintain their independence while providing necessary support. This includes assistance with personal hygiene tasks like bathing and grooming, mobility assistance, and three daily meals prepared according to dietary requirements. Some facilities even offer on-site medical services like physical therapy or routine health check-ups.
Specialized Memory Care Units
For seniors suffering from conditions that affect memory, such as Alzheimer's disease or dementia, some facilities provide specialized care. These dedicated sections, known as memory care facilities, employ trained staff who understand how best to handle patients dealing with cognitive impairment issues. They often feature secure environments designed specifically for safety along with programs tailored towards enhancing quality of life despite cognitive decline.
What to Ask When Evaluating an Assisted Living Facility
Selecting a living facility for your relative is an important determination. It's not just about location and services offered, but also the culture, staff behavior, and overall environment. Before visiting any facility, call ahead and ask some basic questions such as:
What types of care services do you offer?
Do you have specialized programs for conditions like dementia or Parkinson's disease?
What is the monthly cost, and are there additional charges for extra services?
What is your staff-to-resident ratio during different shifts?
This information will help you narrow down your choices before investing time in personal visits.
Observing Staff Interactions
Scheduling a visit during meal times gives an authentic glimpse into daily life at the facility. This can provide insights on how well-staffed they are and if caregivers treat residents with respect.
Take note of whether meals seem nutritious and appealing, if activities are engaging, and if residents appear happy. The vibe should be warm and inviting. These observations can tell you a lot about what life would be like for your loved one here.
Involving your family member who will be residing there eventually in this process could prove beneficial too. After all, their comfort level with the environment plays a significant role in ensuring their happiness long-term.
Reviewing Contract Before Signing
Choosing an assisted living facility is a big decision, and the contract is a crucial document that requires your full attention. This legal agreement outlines the services provided, costs involved, and terms of residency, among other things. Before committing to anything, be sure to go over the document deeply and understand every aspect.
A well-drafted resident's plan can make all the difference in ensuring you or your loved one receives appropriate care. This should be included in the contract and cover areas such as personal care needs, medical requirements, dietary restrictions, social activities, and participation level. If anything seems unclear or missing from this section of the contract, ask questions like a boss.
Get a Lawyer to Review the Contract
Consulting a lawyer with specialty  in this area of law may be beneficial to understand the contract fully and possibly negotiate better terms. They may be able to provide valuable insights into what each clause means for you financially and legally.
Don't just focus on understanding the fees structure, admission policies, and discharge procedures. Pay attention to how changes in health status will affect cost and service provision over time. Also, take note of clauses about refunds policy upon leaving the facility, whether due to voluntary exit or death.
Conclusion
If you think that you may need an assisted care facility for a loved one then it's important to have a basic understanding of them. When searching for an assisted living facility, you want to ask the right questions and review the contract before signing. Assisted living facilities offer a range of services, from basic healthcare to specialized memory care units. As a result, this may be the right path for your household! If you need help throughout the process, make sure that to a professional like an attorney who specializes in senior related issues.