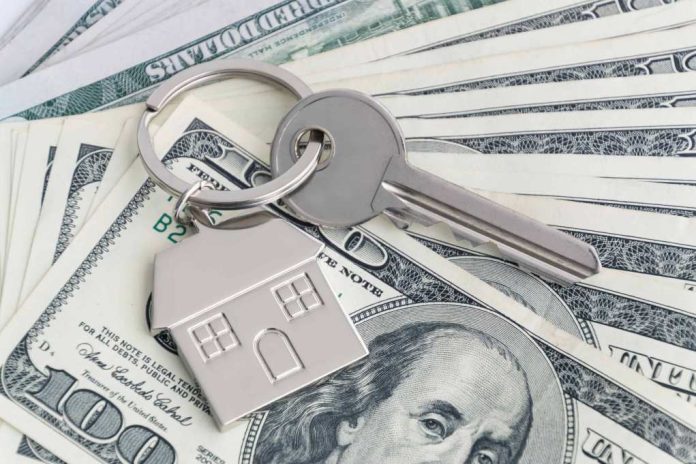 The expenses of housing can often be too much for many Americans to afford. This includes things like rent and utilities. Luckily, there is a way for folks to start the path to finding affordable homes. Many people are unsure where to start. However, finding affordable accommodation that fits your budget is easier than you might imagine.
How Much Should You Budget For Housing?
You must first understand what affordable housing means for your budget before you can start looking for ways to achieve it. Everyone will deal with affordable housing differently. However, there is a common definition of what cheap housing is. A household will have affordable housing if it spends no more than 30% of its gross income on housing costs, according to the US Department of Housing and Urban Development (HUD). These housing costs also cover utilities.
Therefore, if your monthly income is $1,920 for example, you should try to pay no more than $576 for housing. Your household may be considered cost-burdened if you spend more than 30% of your income on these costs. Cost burdens can have a domino effect on a home and cause other financial problems. For instance, households with high costs may struggle to pay for other costs like groceries, transportation, medical care, and more.
Getting Started on the Path to Affordable Housing
Knowing your spending limits and what affordable housing means for your financial status helps encourage you to take action. When looking into housing support options that can be useful in your situation, there are a few places you can start. You can check with your local public housing authority (PHA), Benefits.Gov, or 211.org.
Your Local Public Housing Authority (PHA)
When looking for affordable housing, your local PHA is a fantastic place to start. This local administrative agency was established to assist people in need. The HUD provides financial support for PHAs across the country. Consequently, PHAs have a ton of information on housing assistance, support options, and more. Furthermore, PHA assistance is provided without any charges. A person may be able to apply for certain programs based on the information they provide.
Benefits.Gov
You can do your own research in addition to looking into the programs for affordable housing that are available through your local PHA. When it comes to programs that can help those in need, the federal government has many options. For this reason, they have a website with information about these programs. Because this website provides a lot of information, users can choose from a variety of tools.
Through the website's Benefit Finder feature, users can browse various support programs.  They can search by category or agency, too. The Benefit Finder tool allows users to enter specific information about their circumstances. When users provide this information, the tool will start searching for support options that might be able to help their particular situation. This makes it easier to find available assistance that might be exactly what you need for your situation. However, the services they show are not a guaranteed source of assistance. This is because applying for the support program is the only way to accurately determine your eligibility. Information on where to apply and, if necessary, how to get in touch is available on this website.
Search by Category or Agency
Alternatively, you can look for help by agency or category. This is an amazing option for those who don't feel comfortable providing personal information or for those who already have a basic idea of the type of support they need. For instance, you can look for programs that can assist with housing and public utilities or find assistance services offered by HUD.
211.Org
This is a great resource to review local housing opportunities. On this website, people can look up details on nearby services and resources that can be helpful to their situation. People with many needs including food, healthcare, etc., can benefit from this website. Moreover, it can specifically assist those in need of affordable housing. They managed to connect 4.8 million people with resources to reduce and prevent housing insecurity (and homelessness) for those who reached out.
When it comes to housing assistance, you can contact your local 211 to get help with determining your housing expenses such as rent, energy bills, mortgage payments, and more. When contacting this resource, you can expect to be asked for information such as specifics about your current living situation, income, etc. This can help them offer you the most customized service possible.
Available Affordable Housing Options
In addition to the options we mentioned before, there are a few other things to take into account when it comes to affordable housing. There are various opportunities available that are created to help those in need. Among the most popular housing assistance options are:
This program is often referred to as Section 8. Regardless of how you refer to this federal program, it's crucial to understand that it could be able to provide great assistance. It has the objective of offering eligible recipients decent, secure, and sanitary housing in the private market. The program requires applicants to start the application process through their local PHA. The applicant will probably be added to a waiting list if the PHA approves the application. This is a result of the high demand and low availability for this program.
The beneficiary will receive housing choice vouchers once the time comes for them to start receiving benefits. Even though HUD funds the program, the local PHA is in charge of managing and administering these vouchers. In general, the recipients should look for properties in the private market that accept these vouchers as payment. Apartments, townhomes, and even single-family homes are among the many different kinds of properties that take these vouchers. In addition to taking the vouchers as payment, they must also pass inspections of the local PHA.
If everything is good, the PHA will pay the landlord of the property directly using the housing choice voucher on the recipient's behalf. After subtracting the amount the voucher covers from the actual rent, the household will be responsible for paying the difference. It's good to know that some beneficiaries could be able to put the voucher toward a down payment on a house instead.
Who is Eligible?
This assistance program is not available to everyone. Instead, you have to meet the eligibility requirements that your local PHA sets. When it comes to determining who is eligible for these vouchers, local PHAs take into account four primary qualifying factors. These four factors are as follows:
Income Level
Family Status
Eviction History
Citizenship Status
It is important to remember some basic guidelines. For instance, to qualify, a household generally cannot make more than 50% of the area's median income (AMI). Contact your local PHA if you want to apply for this program or find out more information. You can also contact the HUD office that is most convenient for you if you need more help.
Public Housing
Public housing is yet another option for housing assistance available through HUD. This housing program includes residences owned and administered by local housing agencies (HAs). Even though the majority of people only picture public housing as an apartment, there are many other types of it. It can also apply to single-family homes. Rents for public housing units are reasonable and within recipients' means. Based on the following criteria, your local HA will decide whether you qualify:
Family Status
Citizenship Status
Yearly Gross Income Level
References
While all of the factors mentioned above are essential, we want to draw particular attention to references. Your references are very important, even if you meet all other requirements. That's because if your references don't show that you'd make a suitable renter, your local HA has the right to reject your application. Your HA will be your landlord if you qualify for this assistance. Therefore, you would have to enter into a lease with them and perhaps even provide a security deposit.  Contact your local HA if you want to apply for this program or find out more information. You can also get in touch with the closest HUD Field Office if you need more help.
Supportive Housing
When people are having problems with their housing, things may sometimes get really bad. Some people may experience homelessness and need assistance immediately. Therefore, it is crucial to consider the options of supportive housing. There are several types of supportive housing to take into account, such as:
Emergency Shelters
Permanent Supportive Housing (PSH)
Transitional Shelters
Rapid Re-Housing (RRH)
Emergency Shelters
Families may occasionally find themselves without a place to live, particularly during times of financial difficulties. They can go to emergency shelters if they need some temporary stability. To help those in need, these shelters help them find long-term housing that is appropriate for their needs. Depending on the specific shelter, people can stay there for different periods.
Permanent Supportive Housing (PSH)
This is an example of a "housing first solution." The main goal of this service is to provide immediate assistance to people in need. A housing first solution focuses on an individual's recovery while assisting them in achieving independence and permanent housing. This supportive housing option is intended to help those who struggle with homelessness regularly. A person is considered chronically homeless by the HUD if they meet one of the following conditions:
Have spent a minimum of one year living somewhere that is not intended for human habitation, or have done so four times over the course of three years, each time lasting one year.
Lived in institutional care facilities for no more than 90 days and have previously lived in one of the other alternatives on this list.
Have resided in a safe haven for at least one year, or a total of four separate periods totaling three years.
Have spent at least one year, or four separate stays totaling one year, in an emergency shelter over the course of three years.
PSH offers the chance to provide long-term assistance to those who need it. In addition to housing assistance, it also offers support services.
Transitional Shelters
People may be able to stay in transitional shelters, a type of supportive housing, for a long period. Depending on the shelter, a person may stay there for a particular length of time. They can, however, typically stay for six to 24 months. Similar to the other options in this article, this shelter can offer supporting assistance to those who are staying there and are experiencing homelessness.
Rapid Re-Housing (RRH)
RRH is a different kind of "housing first solution." This type of supportive housing program aims to assist those who don't typically suffer from homelessness (non-chronic homeless people). Individuals can rent an apartment on their own through RRH and take advantage of transitional community supportive services.
Bottom Line
Finding inexpensive housing may be an overwhelming challenge. Fortunately, there are resources available for support that might be helpful. Affordable housing, according to HUD, is defined as costing no more than 30% of your gross income. You want to be sure that you understand your financial status and budget before beginning your search for affordable housing. This may help you understand the objectives you should keep in mind regarding what it means to have affordable housing for your particular situation. When it comes to finding affordable housing, there are multiple resources to take into account. These sources include:
Your Local Public Housing Authority (PHA)
211.Org
These sources give you some information and assist you to get started on some alternatives for reasonable housing that can probably improve your financial situation. Along with these resources, you should also check out the different housing assistance programs like Public Housing, Housing Choice Voucher Program, and Supportive Housing.