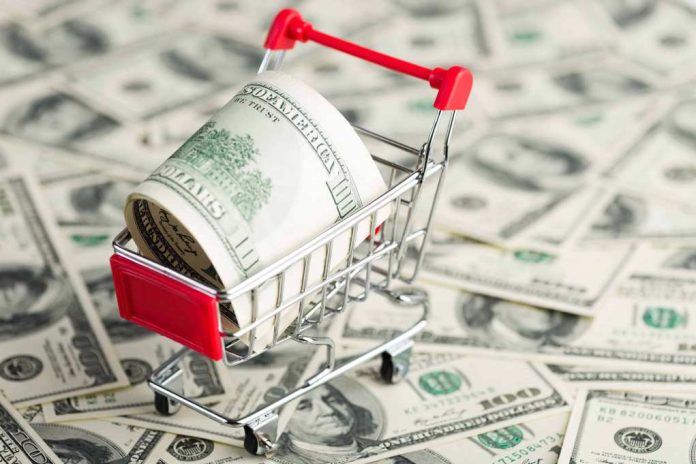 People may need assistance in a variety of scenarios. If you are a single mother, the head of a low-income household, or have recently had a financial crisis, you may have this feeling. In order to support you, the federal government offers a number of assistance programs for different life demands. The objectives of these programs include providing food, medical services, housing, child care, education, and financial support.
The Supplemental Nutrition Assistance Program (SNAP) is one of the most efficient and well-known federal assistance programs. SNAP, formerly known as "food stamps," focuses on helping low-income families and individuals afford high-quality food. Being the largest hunger-relief program in the United States, SNAP provides assistance to 9.5 million households and children across the country.
Who Funds This Program?
The federal government pays for all SNAP subsidies and shares program administration costs with the states. The Food and Nutrition Service (FNS) of the US Department of Agriculture (USDA) administers SNAP through a huge network of field offices.
Licensing and regulating the participation of retail food businesses in SNAP are the responsibility of local FNS field offices. While state authorities determine eligibility for SNAP benefits and distribute payments on a monthly basis.
How Does SNAP Work?
Paper food stamps were phased out in 1990 in favor of electronic benefits transfer (EBT) cards, which worked similarly to debit cards and were linked to benefits accounts. It took until 2014 for paper stamps to totally disappear.
Every month, the EBT cards are renewed and recipients can use them to purchase food in stores that accept them as a payment method, such as grocery stores, gas stations, and so on. The state governments provide benefits and track their use through the EBT system.
Participants of the program get their benefits through electronic benefit accounts that require a PIN number to access. As a recipient, you can use the card at EBT participating stores, ATMs, and point-of-sale (POS) terminals in the same way you would use a debit card.
Where to Use the EBT Card?
Recipients can use SNAP benefits to buy food at many local grocery stores, convenience stores, farmer's markets, and even some online delivery websites like Walmart and Amazon. In case you are trying to find the nearest SNAP retailer to you, click here.
Who is Eligible for SNAP?
SNAP is available to anyone earning less than 130% of the federal poverty level. In the current federal fiscal year, the poverty level used to determine SNAP benefits is $2,072 per month for a family of three. As a result, 130 percent of the poverty line is $2,694 per month or roughly $32,328 per year for a three-person family.
The poverty line is lower for smaller households and higher for larger ones. Furthermore, the amount of the benefit depends on the income and size of a household, as well as if the recipient is elderly or suffers from a disability.
In addition, household assets or resources, such as bank accounts, must be less than a certain amount. Finally, this program is exclusively available to US citizens and those with qualifying immigration status. Check with your state SNAP office for the most up-to-date eligibility information, as COVID-19 relief measures have eased some restrictions.
How to Apply for SNAP?
You can apply for SNAP online, by phone, or by mail during the pandemic. Anyhow, we recommend contacting your local state SNAP office for more information since each state has its own application form and process.
It could take up to 30 days for your local SNAP office to process your application after you submit it. Your SNAP office may need you to complete a brief interview as part of the application review process. In most cases, this interview is conducted over the phone or in person. In case you cannot visit or contact your local SNAP office, or if you do not have internet access, an approved representative may apply and complete the interview on your behalf.
If you qualify for SNAP, you will start receiving benefits depending on the date you filed your application. You may be eligible for SNAP benefits within 7 days after submitting your application if you meet additional requirements.
What Can I Buy Using SNAP Benefits?
SNAP benefits cover a wide range of grocery and food goods, including poultry, meat, fish, fruits, and vegetables. You can also purchase dairy products, cereals, different types of bread, and other foods, like snacks and nonalcoholic beverages. Plants and seeds that you can use to produce food are included in the SNAP benefits too.
Nevertheless, there are some exclusions from the SNAP benefits, like alcohol and tobacco products, medicines, vitamins, supplements, and live animals. Non-Food grocery items, such as cleaning supplies and pets food, and hot meals are also excluded from the benefits.
How Has Covid-19 Affected SNAP?
Since the pandemic started, there has been a surge in the need for food in general. By the end of 2020, the poverty rate had increased considerably, with 11.8 % of the population living in poverty. According to Investopedia, this was a 2.4 % raise, or 8.1 million people, over the previous year's data.
Low salaries for employees, in addition to unemployment, are other factors that may lead to poverty. Over 75% of SNAP-eligible households had at least one working member, which is significant. About a third of the families had two or more workers.
On March 18, 2020, the Families First Coronavirus Response Act was signed into law, resulting in a temporary increase in SNAP payments. Then, in June 2021, the benefits were boosted by another 15%. Following that, starting in September 2021, the increase was extended under the American Rescue Plan through the Pandemic Electronic Benefits Transfer (P-EBT). The new P-EBT has many benefits that differ by state, but they may include:
An increase of 15% in the maximum SNAP payment amount.
Increasing the number of SNAP online shopping alternatives, allowing recipients in 47 states and the District of Columbia to take advantage of the same food purchasing benefits as the rest of the country.
Providing vital SNAP Nutrition Education services through virtual learning platforms.
In addition, the relief laws made SNAP eligibility and application procedures easier to understand. Furthermore, the American Rescue Plan provided $1.135 billion in administrative resources over three years to assist states in dealing with increased benefit demand. Families received food dollars under the law to help make up for meals missed while schools were closed. Moreover, Puerto Rico, the Northern Mariana Islands, and American Samoa will receive a billion dollars in block grants for nutrition assistance.
How Effective is SNAP?
The Financial Impact
SNAP helps low-income families and communities improve their financial well-being and health. SNAP, for example, supports local economies by generating $1.79 in economic activity for every $1 in federally funded SNAP benefits.
Data from the Census Bureau also show the importance of government nutrition programs and other low-income family assistance. According to the Census Bureau's Supplemental Poverty Measure (SPM), which serves as an indicator of economic well-being, SNAP helped 4.6 million people get out of poverty in 2015.
Food Security
SNAP enhances food security, offers benefits that allow families to pay for better meals, and frees up cash for health-promoting activities and medical treatment. Additionally, SNAP managed to reduce overall food insecurity by up to 30%. It works even better for the most vulnerable, such as children and people who might have to skip meals or eat less throughout the year due to a lack of money.
After receiving SNAP benefits for six months, children's food insecurity decreased by nearly a third. This is according to the most extensive studies of the impact of SNAP on food security.
During the Pandemic
According to a new study based on U.S. Census Bureau pulse surveys, the relief laws enacted in December 2020 and March 2021 had a big and immediate positive impact on many aspects of life.
From December 2020 to April 2021, food insecurity dropped by approximately 41% for households with children. This category had experienced the highest rates of food insecurity during the pandemic. Low-income households experienced the greatest reductions in material hardships, however, they were also apparent at higher income levels.
Effects on Health
SNAP benefits have a good influence on the health and well-being of households who participate in the program, according to numerous studies. Thanks to having access to affordable healthy food and saving money for other necessities.
The SNAP Disaster (D-SNAP)
The Disaster Supplemental Nutrition Assistance Program (D-SNAP) helps low-income families who have lost their source of getting food as a result of a natural disaster. In order to meet the special needs of disaster survivors, D-SNAP standards differ from the regular SNAP. If you are not normally eligible for SNAP, you may qualify for D-SNAP in certain cases. People who have one of the disaster-related expenses listed below are eligible for D-SNAP:
Repairs or protection for your home or company.
A temporary shelter.
Expenses associated with evacuating or relocating.
Personal injury as a result of a natural disaster, including burial costs.
Due to a disaster, you may lose your primary source of income, which may include reduced, canceled, or delayed payments for a significant portion of the benefit period.
If you are already receiving SNAP benefits that are less than the monthly limit and have experienced losses due to a catastrophe, you can request a supplement when your state implements D-SNAP. You can apply for D-SNAP benefits as a disaster survivor at designated locations in your area. Simply call your local office for more information.
Conclusion
When you are in trouble, it is totally OK to seek assistance. Affording nutritious food is a necessity, not a luxury to overlook. So, you should apply for SNAP; it has helped millions of Americans, and you can join the club. This program can have a significant impact on your financial and health status if you participate.
Contact your local SNAP office, check your state agency's website, or call your state's toll-free SNAP Information hotline to see whether you are eligible and apply for SNAP assistance. Some states provide online applications that you can complete on the website of the state agency. Finally, remember that you can apply for D-SNAP in case of a disaster. This program offers a lot more than regular SNAP.
References: