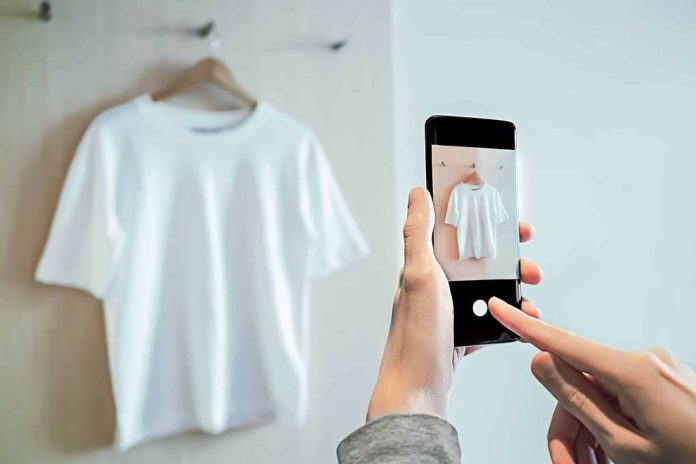 Decluttering is essential for a clean home. When you declutter your home, you can also make money from your old stuff. Plenty of homeowners do this, especially those who think of the future. You can, too! There might be some things that you are emotionally attached to, but you should think ahead and prioritize what is important.
It's Time to Declutter–And Maybe Make Some Money!
After you declutter, you might find a lot of old things that you no longer need. If you end up finding things you no longer need, you should think about selling your stuff for extra cash. Before you sell your old stuff, you should keep some things in mind.
Look For Where You Can Promote and Put Your Things Up For Sale
There are many different online sources that can promote your stuff to online users. You should consider using sources like Nextdoor and Facebook Marketplace. These two sources are a great place to start selling your stuff.
Prepare for People to Ask Questions
Describing your product can be tricky, which is why you should offer as many details as possible. It is crucial to take pictures of what you are selling from different angles and mention any damages. Keep in mind that measurements are important, especially when it comes to selling big pieces of furniture, like a couch or a bed. Also, make sure you get ready for any questions that might come your way on what you are selling. When you answer questions, be as transparent as possible to your potential buyers.
Do not forget to answer questions from potential buyers, no matter how simple the question might be. You shouldn't keep someone waiting, especially if they plan on buying your old stuff for a good price. If you take too much time, they will eventually move on and buy something else with a better offer. Make sure to take the opportunity when it presents itself.
Make Sure Your Prices are Affordable
As tempting as it sounds to set a high price on your old stuff, overpricing won't do you any good. Even though you want to generate good money from every sale, you should think about your public image first. Furthermore, you want your stuff to sell, so pick a reasonable price. No one would be interested in paying that much money for an old piece of furniture.
Think About Selling To Antique Shops and Other Commercial Spaces
If you can't find any options online to sell your stuff, then why not take it to the streets instead? Why not consider antique shops? They could pay you good money if you have an antique item that they find value in. Furthermore, you should explore your options as best as you can. If nothing works, then you can always throw your stuff away.
Alternative Ways to Make More Income
If you want to make additional cash, then you can do so in a lot of ways. Many side jobs can offer extra money each month, like:
Delivering Food and Groceries
Offering Your Car For Rent
Working as a Freelancer Online
Providing Service as a Babysitter or Dog Sitter
Delivering Food and Groceries
A lot of people depend on delivery services for food and groceries. Since many people might not want to leave their homes or simply don't have time, many platforms offer food delivery and grocery delivery. For food delivery, UberEats and Grubhub are great platforms to work for as side hustles. If you work in the food delivery business, how much you make depends on the area you are in, how many deliveries you make, and so on. You may be surprised by just how much you can earn from delivering groceries. Like we said, the specific amount varies, but you could reach about $39,000 a year on average.
Offering Your Car For Rent
Nowadays, there are new opportunities to earn money that you might not have heard of. One of these new ways is offering your car for rent. If you do not use your car often, others can use it instead. There are online resources that can help you rent out your car to other people. These platforms will help you to choose an available time, the price you want, and address any insurance issues you might have.
Working as a Freelancer Online
Online freelancing is a great option for a side hustle because there are so many opportunities out there. You have the freedom of choice when deciding what kind of job you get. You can pick your job based on factors like your skills, your interests, your goals, etc. Some of the most popular jobs as a freelancer are proofreaders, virtual assistants, graphic designers, and accountants. A lot of people prefer to work as a freelancer because these kinds of jobs are flexible on the experience and level of education needed.
Providing Service as a Babysitter or Dog Sitter
If you are great with kids or dogs, then you can always consider working as a babysitter or a dog sitter. As a babysitter, you can work on your parenting skills and make extra money. You will be able to offer your services as a babysitter on different online platforms, such as Facebook or Care.com. You can also decide how much you charge for your babysitting services and when you want to work. Furthermore, you can do the same with dog sitting. You can decide on your rate or you can use an online platform to deal with everything for you, like Rover. Consider your free time carefully so you do not affect your regular schedule too much. Remember, even if you work once a week, you can still make extra cash.
Look for Unclaimed Money or Properties You Might Have Forgotten About
This is not an extra job and no one can guarantee any money out of it, but it is still a good option to consider. A lot of people are unaware that they have money or properties that belong to them, just waiting to be claimed. Fortunately, you can look through your state and find out if you have any unclaimed money or assets. Each state has their own search engine tool. This tool is legit since it is provided by the state's treasurer! It can help people search through the unclaimed properties database to see what they may be due.
If You Are Still Tight With Money, Then Maybe…
If you tried to sell your old stuff, looked for side jobs, checked if you were due any unclaimed properties, but still needed more money, you aren't out of luck just yet. You can still consider other options like:
Think About Changing Up Your Lifestyle
Think About Finding a Cheaper and Smaller Alternative to Your Current Home
Think About Changing Up Your Lifestyle
There is a possibility that you might need to change your lifestyle to help enhance your financial situation. The first thing you need to do is establish a budget. You can create a simple budget by looking through your monthly spending. This could include shelter, groceries, extra expenses, utility bills, and so on. After that, you should look at your income, which is the money that comes in each month. Your budget can help you understand which areas you should start cutting down on your spending. Once you look through your expenses, you can start looking for different ways to reduce your spending. The first place to start would be your home because you might need to downsize and find a more affordable option.
Think About Finding a Cheaper and Smaller Alternative to Your Current Home
If you live in a house that has another room that you do not need, then you can always move into a smaller home. For example, in the case that you live in a three-bedroom apartment, you can try to move into a two-bedroom apartment instead. That way you can save a couple of hundred dollars each month. Another option would be finding a roommate, where you can divide the costs with them on living expenses. This could include rent, food, and bills!
In Conclusion
A great way to make money and get rid of your old stuff is by selling it. The things you might not need anymore could be exactly what someone else is looking for! However, that might not be enough to cover the expenses you need to pay for. If that is the case, then you should consider a side hustle. You do not need to shift careers, just something temporary to make ends meet. Also, you can make some lifestyle changes that could lower your expenses. For example, you could find a roommate to split your bills with or move somewhere cheaper until you get your finances in check. Don't worry, there are many ways to get out of a financially tight spot. You just need to dedicate yourself as best as you can.