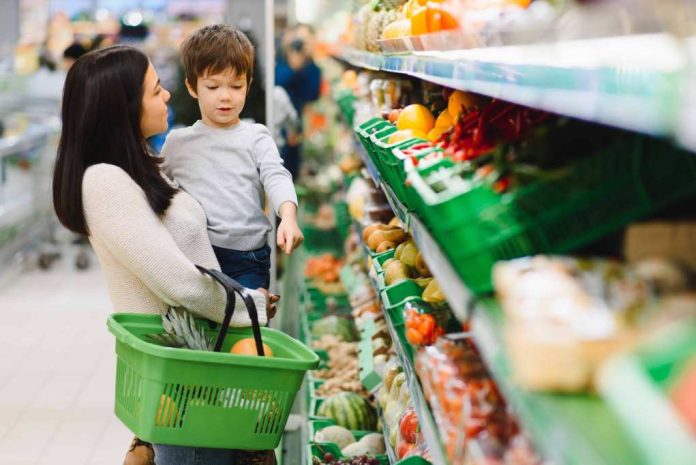 You may have seen an ad or two about Electronic Benefit Transfer (EBT) cards. Unfortunately, not a lot of people know about these cards, let alone what they can do! People who find it hard to afford groceries could find this opportunity useful. If you are one of those who do not know about EBT cards, then this article is a great point to start!
Making Sense of Electronic Benefit Transfer (EBT) Cards
These EBT cards are meant to support those who need assistance with grocery costs, as a part of a federal assistance program. The federal government created programs that work through an electronic system and these cards are part of that system. One example of these federal programs that use EBT cards is the Supplemental Nutrition Assistance Program (SNAP). Since 2004, the only way for recipients to use SNAP funds is through these EBT cards. However, you should keep in mind that recipients can only use EBT cards in supermarkets and stores that accept this kind of payment.
Additionally, temporary support options such as the Pandemic-EBT (P-EBT) program also used EBT cards. The Pandemic-EBT program was designed to help those who faced financial struggles during the COVID-19 pandemic. These states have approval to run this program for the 2022 to 2023 school year:
Alabama
Minnesota
New Jersey
North Carolina
Ohio
Rhode Island
Vermont
Wisconsin
It is difficult to properly understand the function of EBT cards unless you have a good grasp on SNAP and its benefits. SNAP is a federal assistance program that is meant to offer financial relief to people who cannot afford monthly groceries. This program was created by the Food and Nutrition Service (FNS) of the United States Department of Agriculture (USDA). If someone wants to receive SNAP benefits, they need to meet certain conditions of eligibility.
The Amount You Can Receive
How much you can receive from SNAP will be based on your and your family's current circumstances. However, there are maximum benefits that are set, which depend on how many family members you have. Most states that provide SNAP apply the maximum amounts stated below:
1 person household can receive a maximum benefit of $291
2 person household can receive a maximum benefit of $535
3 person household can receive a maximum benefit of $766
4 person household can receive a maximum benefit of $973
5 person household can receive a maximum benefit of $1,155
6 person household can receive a maximum benefit of $1,386
7 person household can receive a maximum benefit of $1,532
8 person household can receive a maximum benefit of $1,751
A household of more than 8 people can receive a maximum benefit of $219 per extra person
It is important to remember that these amounts are not going to be the same forever. However, those stated above will apply from October 1st, 2023 until September 30th, 2024. The SNAP funds you get will be transferred onto an EBT card for you to use!
Things You Can Purchase With SNAP Funds
SNAP works on supporting people with groceries, but there are some things that SNAP does not consider as grocery items. The program offers a list of eligible and ineligible items that EBT cards can buy. Eligible grocery items are as follows:
Vegetables and fruit
Meat, fish, and poultry
Cereals and bread
Dairy products
Snacks
Beverages without alcohol
Plants (and seeds) that produce food that the family can consume
However, some of the ineligible grocery items are:
Beverages with alcohol
Live animals, but there are exceptions
Food that is sold hot
Non-grocery items (including products used for hygiene, food for your pet, cleaning supplies, and so on
Supplements, vitamins, and medications
The SNAP Application Process
If you want to start applying for SNAP, then you should contact your state's SNAP agency. You can contact them through:
Your state agency's website
The toll-free information hotline for SNAP
A visit to your state agency
These options can give you the opportunity to apply. However, since each state has its own version of SNAP, the details of applying will vary based on where you live. Generally, your state agency or local SNAP office will take 30 days to process your application. Once they process your application, you will find out your eligibility. During the processing period, you should go through an eligibility interview and offer evidence that proves the information on your application.
The Amount of Time You Can Receive Support From SNAP
If you get SNAP approval, then the program will let you know how long you can receive benefits. This is known as the certification period. When your certification period expires, the program will notify you so that you can recertify. If you want to keep receiving SNAP benefits, then you should recertify!
If You Do Not Accept the SNAP Decision, Then What Happens?
In the case that SNAP refuses your application, then you have the option of requesting a fair hearing. This hearing will take place with a federal officer that is legally required to look through your case in an objective and fair way. If you want to submit a hearing request, then you should submit it within 90 days (which is roughly 3 months) of the decision regarding your SNAP application. Submitting a request can take place face-to-face, on the phone, or online.
The Final Verdict
If you find your corner supermarket hanging a sign that says they accept EBT cards, then they are talking about SNAP benefits. Similar to debit cards, these cards are a tool used as part of an electronic system. You have the option of using EBT cards at eligible retailers that accept this payment type. However, you can only purchase certain grocery items that are eligible. SNAP is a federal nutrition assistance program that supports eligible families that need relief. This is how individuals and families can get EBT cards. The program transfers funds to these cards every month for the recipient to use. If you want to get benefits from this program, then you can contact your local SNAP office or your state's SNAP agency.