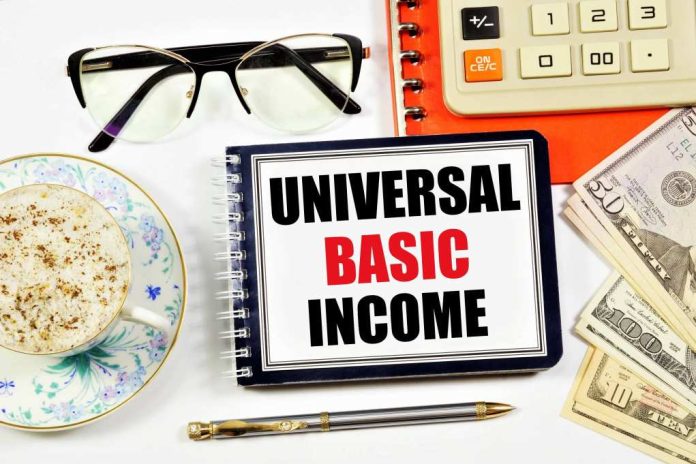 As of 2020, approximately 37.25 million individuals remained under the poverty line. When people are going through financial struggles, it can be a challenge to get basic needs. This includes groceries, shelter, and so on. In the case that they are lucky enough to get these things, it can still be difficult to stay on top of the bills that follow these basic needs. There is a way that some people believe it is possible to overcome this widespread issue, which is with Universal Basic Income (UBI). On the other hand, not everyone knows about UBI and how it can help them out! If you are one of the people who are unfamiliar with UBI, then maybe you can understand more from this article!
What to Know About Universal Basic Income (UBI)
Universal Basic Income is a program available thanks to the government. It regularly provides every adult citizen with a specific amount of funds. The aim of this program is to support people in poverty. It also serves as a replacement for other need-based welfare programs from the government, which might require more government intervention. Do not be surprised, though; this is not a new idea! Only recently has UBI been highlighted across America. The idea of UBI has existed for more than a hundred years. There are financial support options in the United States like the TANF program, SSI program, and so on, however, the UBI has not been one of them.
Feedback on the UBI Idea
There are a lot of people that think UBI is a good idea. However, there are also a lot of people that think otherwise. During the 2020 presidential campaign, a candidate, Andrew Yang, offered to provide all Americans that are over the age of 18 with a monthly payment of $1,000. This means that Americans would receive $12,000 per year! However, this was only an idea since he did not make it far in the race for the presidency.
As mentioned above, there are people that do not think that UBI is a good idea. The issue is that it would be expensive to offer this type of financial relief to Americans. If you consider Yang's plan as an example, the government would spend about $2.8 trillion per year on UBI. However, there are ways to afford this type of relief. For instance, Andrew Yang offered to reduce the costs of other welfare programs, along with taxes for businesses and carbon emissions. Despite that solution, it still would not be enough to provide total coverage for the UBI.
Other than the cost issue, there was another reason that individuals were against UBI, which is because of the negative influence UBI would have on the workforce. When individuals are receiving free money, they will probably not be eager or willing to work. To counter this argument, it is near impossible for someone to live off of $12,000 per year so the money would only help complement people's earnings.
Is There Anywhere That Offers UBI in the United States?
Currently, there are no national programs that offer UBI in the United States. However, there are places that provide a guaranteed income to eligible people. These areas include:
Tacoma, Washington
Oakland, California
Columbia, South Carolina
Similar to other government support options, these opportunities are only available for those that are eligible. For instance, in Tacoma, Washington, there are only 110 who can receive monthly $500 for one year. This program will not be a permanent solution and actually expires in December 2022. This means you might need to look into alternative assistance options that are available in your area. You never know what you might find!
Alternative Assistance Programs
UBI might not be available in the United States, but there are other assistance programs that can help people who are financially struggling. Some assistance programs that you should look into are:
Temporary Assistance for Needy Families (TANF)
Supplemental Nutrition Assistance Program (SNAP)
Children's Health Insurance Program (CHIP)
Housing Choice Voucher Program
Temporary Assistance for Needy Families (TANF)
One of the most popular assistance programs for people who are going through financial hardship is the TANF program. TANF is an assistance program that offers grants to state governments and territories to provide financial relief and support services to families who qualify. This means that each state has its own version of the TANF program. On the other hand, generally, people can expect to find support with employment, finances, child care, and so on.
Supplemental Nutrition Assistance Program (SNAP)
In terms of food assistance, one of the best options is the SNAP program. SNAP is a nutrition assistance program that helps low-income Americans through an Electronic Benefit Transfer (EBT) card. The program deposits money into the EBT card for recipients to use in participating stores. It is important to remember that the card can only buy eligible items such as groceries (dairy, fruit, vegetables, poultry, fish, meat, and so on). How much you receive from the EBT card depends on different aspects such as your state, how much you earn, and your household size.
Children's Health Insurance Program (CHIP)
When people go through poverty, they find themselves in a tight spot. They might earn too much to be eligible for Medicaid yet not earn enough to handle private health insurance expenses. This is where CHIP plays a part. CHIP is a healthcare assistance option that supports families. With CHIP, kids that are up to the age of 19 can receive low-cost healthcare. However, each program differs based on the state that administers it.
Housing Choice Voucher Program 
The Housing Choice Voucher Program is a housing support option for low-income Americans. A lot of people know it as Section 8. This option offers support through housing vouchers to those that are eligible. In terms of eligibility, it depends on several aspects like income, eviction background, household size, and more. How much these vouchers cover will be based on these eligibility conditions.
Recipients have the option of using these vouchers on properties that allow them as payment! Additionally, those that receive assistance can choose their own home. However, it might be a challenge to find a home that accepts vouchers as payment. Section 8 also has waitlists that can last from months to years, so you might not receive housing support as fast as you hoped.
Overall
UBI is a government program that regularly offers every American adult a specific amount of money. The aim of this kind of support option is to help people in poverty and substitute other needs-based welfare programs from the government. Currently, there is no UBI in the United States, but there are local options that can provide a set income. Additionally, there are other government assistance options that can support paying for basic needs. This includes TANF, SNAP, CHIP, and Section 8. It would not hurt to check them out; they might help you out!