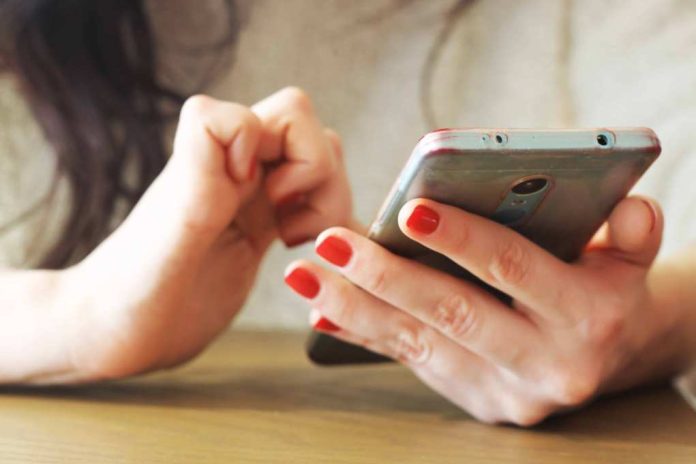 Many people forget that not everyone can afford the cost of getting a phone. When people don't have enough money to get a phone, it can be difficult to navigate life, especially when nowadays a majority of people are using a smartphone. Fortunately, there are opportunities out there for people to get a bunch of free perks like a phone, unlimited data, international calling, and more. Yes, you read that right!  All of that can be provided to qualifying Americans at no cost. That is why it is important to know what's out there and where you may be able to find this support!
Is It Possible to Get a Free Phone?
You might not believe it, but it is true that you can get a free phone. The best part is that it is all legit and a lot of carriers offer this opportunity. These carriers can offer free phones thanks to the Lifeline Program. Besides free phones, some carriers can provide other services thanks to the Affordable Connectivity Program!
The Lifeline Program: What is It and How Can It Help?
Before you find out about the carriers that offer a phone for free, you should know about the programs that make this opportunity possible. The Federal Communications Commission (FCC) provides the Lifeline Program. However, the Universal Service Administrative Company (USAC) administers the program and is responsible for supporting consumers in several aspects. This includes applying, recertifying, finding out eligibility criteria, and so on.
The aim of the Lifeline Program is to make communication services affordable for eligible recipients who have limited income. Generally, this program offers a discount every month on broadband internet services, telephone services, or bundled voice-broadband packages. This discount can reach up to $9.25, or reach up to $34.25 for those who are staying in tribal areas.
If you are interested in finding out whether you are eligible, then you should be at or less than 135% of the Federal Poverty Guidelines. On the other hand, you could also qualify when you currently receive benefits from the following programs:
Medicaid
Federal Public Housing
Veterans and Survivors Pension Benefit
Programs that Help Specific Tribal Areas
The FCC also sponsors the Affordable Connectivity Program (ACP), which helps families afford broadband services. With ACP, eligible families can get a discount of $30 each month. For families that live in tribal areas, the monthly discount can reach up to $75. Eligible families can also receive a discount of $100 to be used once to buy an eligible electronic device. This includes a laptop, desktop computer, or tablet.
If you want to be eligible for ACP, then your family should be at or less than 200% of the Federal Poverty Guidelines. Besides that eligibility requirement, families could be eligible if one of their family members meets one of the requirements below:
If they were awarded a Pell Grant during the current award year.
In this case, they meet the eligibility criteria for a low-income internet program that already exists from a participating provider.
Which Carriers Offer Phones For Free?
While some of the popular carriers do not offer free phones, there are still opportunities  to consider from:
Assurance Wireless
Safelink Wireless
TruConnect
True Wireless
These carriers might not be the most well-known, but they offer great phones on reliable networks. Some carriers might not be accessible in every location. That is why you should look for carriers that are available in your area. Fortunately, the USAC has a tool that offers you a way to find available companies near you.
Assurance Wireless offers people the chance to get a free phone and a generous plan. This plan includes unlimited data, minutes, and text messages for free! Additionally, the plan offers 10GB of free mobile hotspot data. The Lifeline Program offers Assurance Wireless the chance to provide eligible consumers who struggle financially with all of the above services. To be eligible for this option, a consumer should meet federal or state requirements.
Safelink Wireless is another carrier that offers a phone for free. In addition to a free phone, this carrier can offer unlimited phone calls and messages, calls to Canada and Mexico, up to 5GB of hotspot data, and 25GB of high-speed data! However, this is only available to people who are eligible.
Another carrier that offers a free Android phone is TruConnect. They also offer wireless internet services for free. Thanks to ACP, customers can use up to 14GB of data each month. Also, they can offer a Wi-Fi hotspot, in case they are eligible. Other than that, the Lifeline program offers customers the chance for unlimited calls and text messages, along with international calls to specific countries for free! The only thing you need to do is include your zip code and email address to find out if you can receive these benefits!
True Wireless has the belief that people have the right to the benefits that come along with affordable communication. This includes connection, safety, and opportunity. This carrier is able to provide a LTE Android at no cost that has unlimited service. They are able to provide this as a result of a partnership between the Lifeline program and ACP! On top of that, this carrier could even give an Android tablet at no cost.
Overall
Buying a phone can be expensive. If you are going through financial hardship, then you should figure out what options are available. Some carriers offer eligible customers  a free phone along with other services like free texts and calls, international calls, and so on. This is all because of the Lifeline Program and the Affordable Connectivity Program (ACP).
If you want to find out more about these kinds of opportunities, then you should figure out which carriers are available in your area. Make sure to use USAC's free online tool . It will tell you which carriers are partnered with Lifeline and ACP. You never know what kind of support you can find!